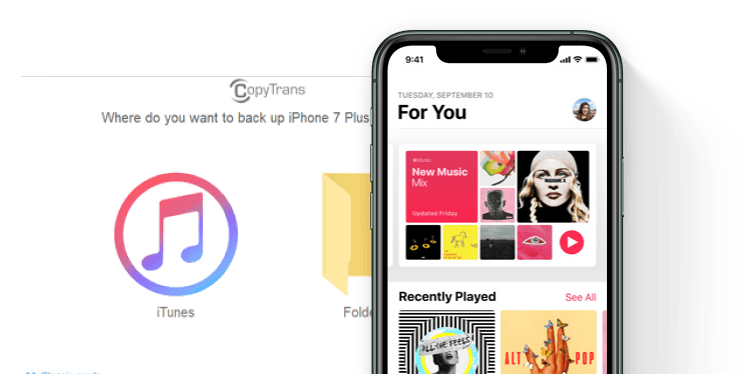 During the transfer CopyTrans compares the music on your iPhone or iPod to the music on your computer. Only the new songs are transferred. The modified songs (ex. increased play count) are updated. You save your time and the space on your PC.
Update your music library in one click in Simple Mode! Or choose the Classic Mode and have full control over what to transfer.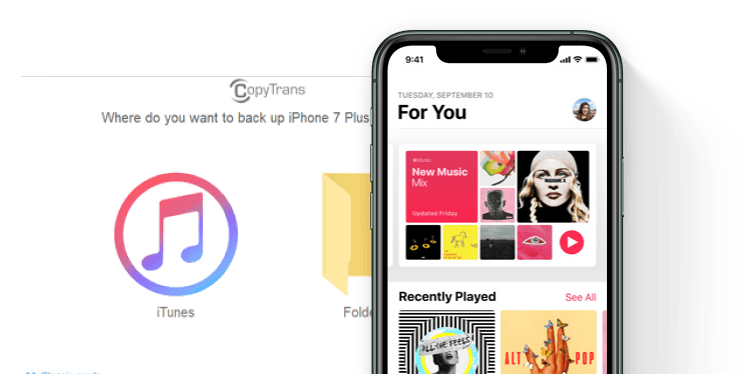 Here are some publications about us

"The third-party app makes it easy for Windows users to transfer everything from songs and playlists to voice memos and movies from an iPhone to a PC."
HostingAdvice
read in full

"CopyTrans promises an easy, smart, safe way to transfer and back up your Apple device content, and it delivers."
CNet
read in full

"Enter CopyTrans, a useful utility that puts you more in control of managing your iOS content on your Windows PC."
PC World
read in full
"The tool is quite efficient in viewing and managing the contents stored in your devices."
Software Informer
4.5 out of 5 based on 7894 User Reviews
"This is a good application for ipod"
Kun
5 days ago
Bogor, ID
"It worked exactly as I needed it to."
Karen
5 days ago
Buena Park, US
"Great Product. I lost my PC due to a lightning strike and CopyTrans made the set up of my new PC and my life much easier."
Wayne
1 week ago
Irvington, US
Our program works with all Apple devices.
All Apple devices
CopyTrans is compatible with all the models of iPhone, iPad and iPod, as well as iPod Nano 5G, iPod Classic, iPod Video, iPod Photo, iPod Shuffle 2G, iPod Mini.
Safety and Security
CopyTrans is renowned as a secure and stable application that is, like all other CopyTrans programs, free from ad, spy- or malware.
Compatibility
CopyTrans supports all iPhone, iPad, and iPod models and was designed for Windows 10, 8.1, 7.