PhoneBrowse quickly creates a connection between iOS device and PC to allow for an easy transfer. This iPhone Explorer offers top-notch functionality and design.

Easily browse through your iPhone content to import and export files, as well as managing applications using this powerful tool.

Free Browse iPhone File System and Use iPhone as Flash Drive. It can help you to freely add, delete or rename all types of file saved on your iOS devices.

PhoneBrowse is a free iPhone explorer software, it can make iPhone work in Disk Mode and manage iPhone files system without jailbreaking.

PhoneBrowse is completely free iPhone explorer for users who get confused when they try to find files from iPhone, iPad, and all iOS devices indeed.

PhoneBrowse allows you to manage folders and files from your iOS through a screen that like the Windows Explorer.
Why You'll Need iPhone Explorer Software
To keep the system simple and secure, users of iOS devices do not have direct access to the file system. As Apple locked down this shortcut toward freedom, here it comes PhoneBrowse, an iPhone Explorer software that may let you customize your app icons, extract photos / messages / notes and more from iTunes backup, or save all of your apps with game saves, without even having to jailbreak [Some features are only for iOS 8.3 or earlier version].
If you use an eBook reader, comic book or other video player app, syncing files through iTunes could be a nightmare since it's really slow and confusing. PhoneBrowse is designed to make adding documents, videos, ebooks, and other files to third-party apps as easy as 1-2-3. Moreover, you are now also empowered to manage all kinds of files by creating, renaming, deleting operations.
What Makes PhoneBrowse The Best iPhone Explorer
PhoneBrowse is the only clean, safe and free iPhone browser software that gives you full control on iPhone, iPad and iPod touch file system. Via bringing about an intuitive File Explorer interface, now this thoroughly redesigned iPhone backup extractor helps you to instantly access and manipulate iOS file system with or without jailbreaking the device.
Modify iOS File System – You can freely and breezily add, delete or rename all types of file saved on your iOS devices so as to get the most out of them. It's just your perfect iPhone Explorer freeware running on both Mac and Windows computer that allows you to use all models of iOS devices as USB flash drive, including the latest iPhone 7 (Plus), iPad Pro, iPad mini 4, iPod touch 6, etc.
Explore iPhone Backup – You can recover iPhone iPad photos, notes, messages, contacts, voice memos, and even Safari bookmarks from an iPhone backup, but it never lets you select or preview the content inside. PhoneBrowse will give you a hand to load these device's backup data so that you can freely browse and manage all the files within.
Keep iPhone Jailed – Designed as a no-jailbreaking-needed iPhone explorer application, PhoneBrowse supports drag-n-drop interface to manage your iPhone files. So everything you exploring with this free iPhone browser is the same as on Windows File Explorer. That's the way you should have to enjoy your own gadget. No matter you often or occasionally need to use iPhone, iPod touch or iPad as USB pen drive, PhoneBrowse exploits all of them to give you general-purpose storage space.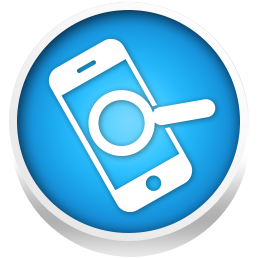 PhoneBrowse
Rating: 4.6 / 5 (based on 5 ratings)
PhoneBrowse is an easy and free iPhone Explorer that you can rely on.
100% Free iPhone Explorer| Runs on all Windows and Mac Computers
How to Explore iPhone File System in 3 Steps
Need An Ultimate iPhone Manager?
Consider Upgrading PhoneBrowse to All-new AnyTrans 5. You'll get impressive facility over iTunes and other similar iPhone Explorer. Check out all new and exciting AnyTrans features below.

Entertainment
AnyTrans can easily upload your music from one iPhone to the new iPhone 7, or rebuild your iTunes library with music and playlists.  Learn More >


Photos
Serves as highly advanced iPhone Explorer to transfer, organize, and backup your cherished photos and albums on your iPhone, iPad.  Learn More >


Apps & Docs
Seemlessly export your app data, game saves and personal settings onto your new iPhone 7, iPhone 7 Plus, or iPad Pro.  Learn More >


Personal Info
Explore messages, contacts, call history, voicemails, bookmarks and more, no matter they are saved on iPhone, iPod, iTunes or iCloud.  Learn More >


Data Migration
Merge contents like music, books, apps, notes and more, between iPhones and iPods without erasing the original data.  Learn More >


iCloud Content
Explore, view and download photos, messages, ringtones, and voicemail, from iCloud or iCloud Drive to your computer.  Learn More >

How to Backup iPhone to Computer

How to backup my iPhone to computer? In this post, we offer you two methods to backup iPhone to computer: with or without iTunes.

Transfer Music from PC/Mac to iPod

How to transfer music from computer to iPod or iPod touch? Read this guide to put music on iPod with a few clicks.

Delete iPhone Backup on Mac

If you sync your iPhone (iPad or iPod) with iTunes, it saves the backups on computer.

How to Access iPhone Files on Mac

How to access iPhone files like photos, videos, messages, notes on Mac? Read on to know a quick way to access iPhone files on Mac computer.